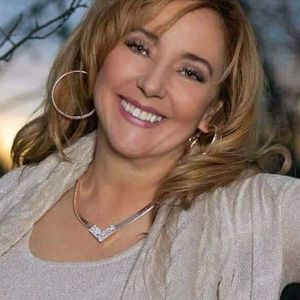 Leona Bateman
Special guest
### Leona is the founder of Creekers Foundation. To Donate to Creekers, click here

The Creekers Foundation
The Creekers Foundation is a charitable, non-profit organization dedicated to helping people find educational support,
resources and friendships in their local communities.
Not excluding anyone and building bridges among people everywhere!
We started as one chapter in Hildale, Utah, and launched a network of chapters in 2O16.
We currently operate in other local communities across the country and in Canada.
Our Mission:
To provide a safe and secure environment and opportunity for FREE support, resources, encouragement, true connection with each other, and to empower us to become our best selves through Education, Workshops, Events and Retreats. We respect and support each other's purpose in life and help each other to fulfill it. We are survivors who are willing to stand up and make a difference for ourselves, our children, and future generations.
Our Philosophy:
We are not victims, we are survivors!
No one should have to pay a fee to make a friend or build a bridge among people in different religions or social cultures.
We offer free networking and online support. We share are stories showing support every Sunday. Our theme is "Overcoming obstacles!"
Our online support is free.
We believe that by working together we can change the world - one family, one neighborhood, one community at a time.
​The Girlfriend Club Network:
The Girlfriend Club is hosted by the Creekers Foundation
The Girlfriend Club has evolved into our new name the Creekers Foundation, because we realized this support was needed for everyone!
We specialize in women but do not exclude men!
The Girlfriend Club is exclusively a women's club program supported by the Creekers Foundation.
The Creekers Foundation has many different programs and resources available and is a bridge inviting everyone everywhere. It is a connecting force, helping us each to make a difference in our own lives, in our families and in the places we call home.
*Donation/Sponsorship: *
Please consider helping with time, talents and/or tax deductible donations today.
It is our goal to reach more, and help more this year, now more than ever.
We are seeking professional volunteers, donations and/or sponsors to accompany our purpose this year.
If you are a business and would like to: have some cross-promotion, have your business exposed to Mothers and Women, assist a Not-For-Profit provide unconditional support and encouragement to Women, bring non-formal education Workshops, Events and Retreats to FLDS and ex-FLDS Mothers and others everywhere, then please contact us!
Leona Bateman has been a guest on 1 episode.
July 2nd, 2019 | Season 1 | 17 mins 11 secs

exmormon, flds, latter day saints, lds, lyle jeffs, mormons, rulon jeffs, short creek, utah, warren jeffs

Leona Bateman and Briell Decker Blanchart discuss what life is like for them out of the FLDS and how they've dedicated their lives to making the exit easier for others.